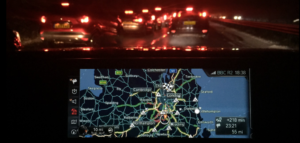 +218 min traffic delay for a 55 min drive after a brief flurry of snow gave me time to make a lot of calls and reflect on a book I have recently read.
Phishing for Phools: The Economics of Manipulation and Deception by Robert.J.Shiller & George Akerlof tells stories of individuals who have stood against economic trickery and how it can be reduced through greater knowledge, reform, regulation and of course an appropriate level of cyber security.
'A fool and his money are soon parted' is an early proverb with roots in the 16th century. The insight that where there is an opportunity to cheat people, that slot will soon be occupied, is compelling reason for current times to lock down cyber exposure.
As long as there is profit to be made, scammers will systematically exploit our psychological weaknesses and our ignorance through manipulation and deception. Rather than being essentially benign and always creating the greater good, markets are inherently filled with tricks and traps and will "phish" us.
Phishing is usually associated with fraudulent emails claiming to be from a trusted source (eg your bank) that try and get sensitive information like passwords, credit card details etc.
Of course these are individuals that may work in a corporate environment. An employee could be malicious but there is a much higher chance that their identity and/or email could be compromised. Email continues to be a critical means of business communication.
One of the innovative software vendors we work with, Agari, is transforming email with its next-generation Secure Email Cloud™ powered by predictive AI. Leveraging data science and real-time intelligence from trillions of emails, Agari detects, defends, and deters costly advanced email attacks including business email compromise, spear phishing and account takeover.
My sat nav allowed me to avoid a lengthy evening stuck in traffic. Avoiding a trip to London and heading back home I still had more than enough time to contemplate this blog.
Digital life and work brings many benefits but when the systems and apps we rely on fail or are breached it has increasingly harmful implications.
Is it enough to rely on a standard O365 environment?
How would your company react to a corporate phishing incident?
Agari Incident Response eliminates error-prone and time-consuming reporting and response with automated investigation and remediation workflows that reduce phishing incident response time by up to 90 percent—enabling businesses to prevent and contain breaches before damage is done.
I work for Armadillo, a platinum Agari partner, and have witnessed the pain that this innovative solution can resolve.
We are one of the UK's most experienced cyber security specialists, focussing on enabling businesses to conduct their business in confidence, without fear of security attack and without compromising how they operate. We enable businesses to define, deliver and maintain a robust, pragmatic and compliant cyber security programme through flexible security solutions and expert advice on emerging technologies that help you to get ahead of attacker innovations.
I recommend reading the London Blue Report to learn more about the tactics behind business email compromise and how Agari Cyber Intelligence Division (ACID) discovered the London Blue crime organisation. Click here to access the report.
Written by: Jon Speirs, Client Director at Armadillo.