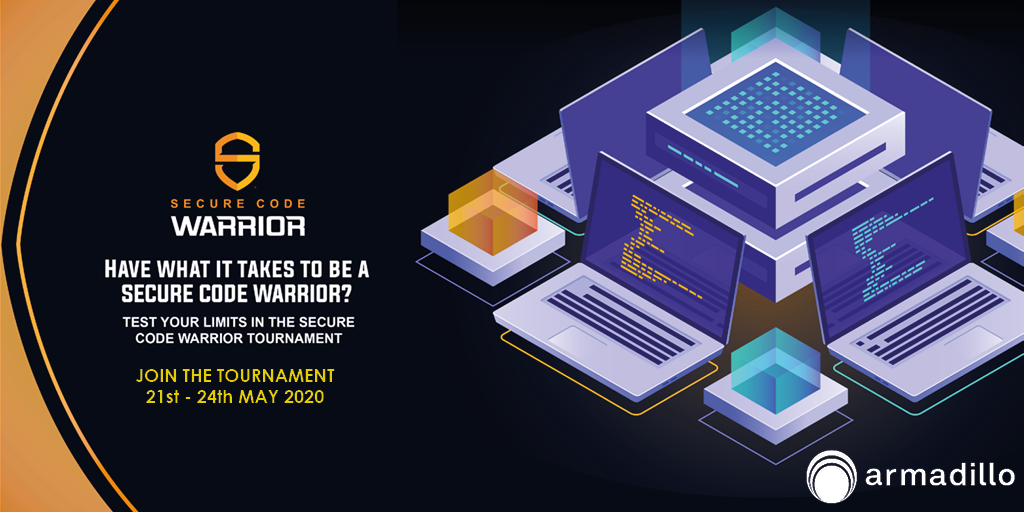 Armadillo and Secure Code Warrior are partnering to find Secure Code Warriors!
You are invited to participate in live battle that is aimed to raise risk awareness at the Developer level. It will be running from 21st – 24th May 2020 and you can play any time during that period.
The battle (aka 'Tournament') will help improve your secure coding skills. The tournament allows you to compete against the other participants in a series of vulnerable code challenges that ask you to identify a problem, locate insecure code, and fix a vulnerability.
All challenges are based on the OWASP Top 10, and players can choose to compete in a range of software languages including C Basic, C++ Basic, Perl Dancer2, Python Django, JavaScript Node.js (Express), JavaScript Angular.io (2+) and JavaScript React.
Throughout the tournament, players earn points and watch as they climb to the top of the leaderboard. Prizes will be awarded to the top finishers!
How to Join the Tournament:
Simply complete the contact form below and we will send information with the next steps and your training token to join

This tournament will be open for 96 hours, entry to the tournament is free!

The tournament is run virtually, and is web based so you can join through your laptop from the most convenient location and time

Winners will be announced once the tournament has finished by email
[contact-form-7 404 "Not Found"]