Europe's leading event for Information and Cyber Security, 'Infosec', will be taking place at Olympia London from Tuesday 4th to Thursday 6th June 2019.
This hugely anticipated annual event draws large crowds from far and wide to explore 'everyone and everything you need to know about information and cyber security'.
We will be with our partner, Agari, on stand L158, on Tuesday 4th June. Armadillo representatives will also be available for meetings, with the option to take the conversation to a quieter setting, at The Bird in Hand pub 5 minutes walk away, throughout Infosec. If you would like to book some time there for a more private word and a bite to eat, please speak to your Armadillo contact, or call us on 0208 0888222.
What's going on at Infosec?
Conference Programme: free to attend conference offering actionable insight and CPE accreditation.
Keynote Stage: featuring headline acts discussing the latest in information security.
Information Security Exchange: a series of 60 minute sessions bringing together end-users and vendors to engage in open discussion.
Women in Cybersecurity: celebrating achievements of women in cybersecurity, debating the challenges around diversity and discussing career opportunities for women in the industry.
Zones;
> Discovery zone for new exhibitors
> Start-up zone for companies 3 years or younger
> Cyber innovation zone featuring the top 13 innovative small companies from The Department for Digital Culture, Media & Sport Cybersecurity Innovation Competition (browse the finalists

here

).
LaunchPad: the latest innovative products from solution providers, in one interactive area.
Geek Street: *new feature* in-depth, independent technical research solutions and immersive, hands-on experiences.
Tech Talks: vendor-led with expert speakers from solution suppliers providing case studies and coverage of the latest hot topics.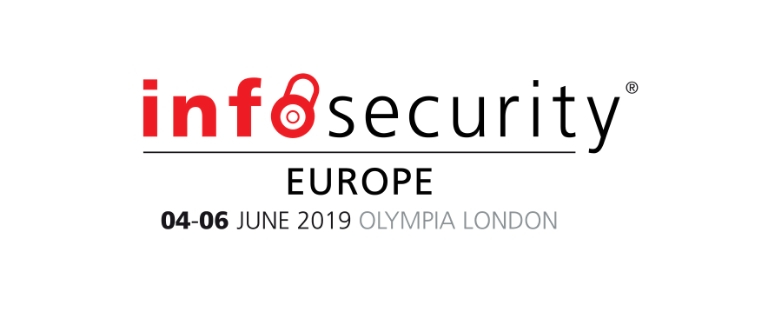 Technology Showcase: on-floor showcase, where to go to hear about new and existing products, services and solutions.
Cyber Innovation Showcase: platform for exhibitors to demonstrate innovative new products.
Strategy Talks: how to align infosecurity with your organisation's strategic business objectives, to overcome the latest challenges and access industry expertise that will support your information security strategy.
Security Workshops: in-depth, extended sessions covering a range of business critical topics in a practical and interactive format.
Leaders Programme: a series of exclusive services available to senior information security end-users, created to help you share knowledge with your peers and build lasting relationships with fellow senior professionals and decision-makers.
FutureSec: a programme of sessions and events addressing the future of the information security industry by focusing on people and innovation.
Talking Tactics: a series of case study presentations sharing practical, actionable learning on industry challenges.
Securing SMEs Symposium: a panel of expert speakers who will share insight into the steps small and medium sized businesses can take to defence against cyber risks and threats, protect their customer's data and respond to an incident.
Cybersecurity for CNI & Industrial Infrastructure Symposium: in-depth focus session on how to address emerging threats and risks.
If that's not enough to convince you it's worth a visit, then we don't know what is. If you haven't signed up yet, you can do so here.
We look forward to seeing you there!