Digital Transformation rolls on, and business will not wait for security to catch up.
Embracing technology change and modern ways of working can lead to significant improvements from cost efficiencies and by promoting innovation generating valuable Intellectual Property. However, it also introduces risks and uncertainties. Protecting IP and sensitive data is both in the interest of organisations and enforced to some extent by law and regulations.
Regulatory frameworks and directives come with the stick of enforcement. Fines and reputational damage provide strong motivation to conform.
Compare being GDPR compliant to the handicap analogy for entry to a club.
If you need a 20 handicap to join a golf club, do the members strive for this and stop?
Of course, they strive to get the lowest handicap they can, rather than just satisfying the entry requirements. This also applies to improved business processes and tools which not only help satisfy compliance requirements but improve business efficiency.
In golf, the ball is still, and you can use one of the 14 clubs in your bag, to help you progress towards the hole. Another handicap sport is real tennis, often described as the chess of racket sports, which is my sport of choice. The ball, (very much like a cricket ball with a cloth covering), is moving and there are lots of targets to potentially aim for. Real tennis is the origin of many common phrases such as cut to the chase, off the wall, in the nick of time, from pillar to post and impress the gallery.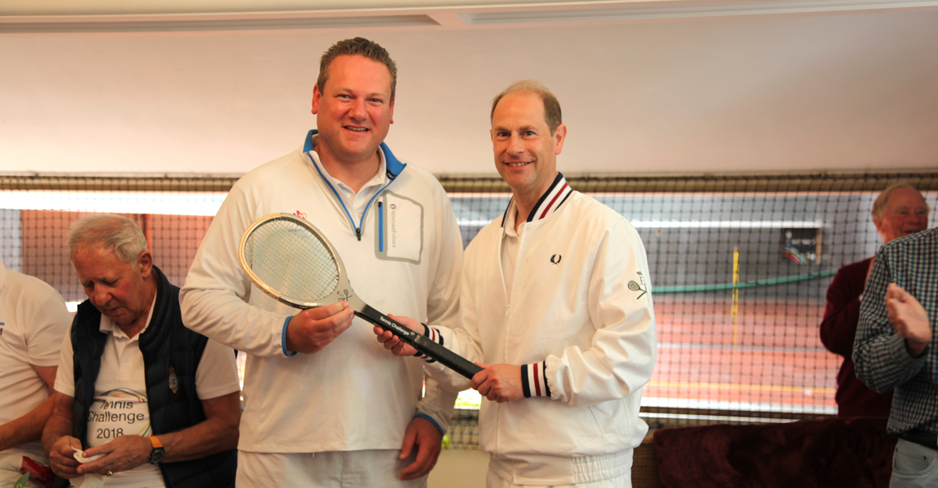 In the tennis played at Wimbledon, introduced in 1873 with the invention of vulcanised rubber, there are a small variety of serves available. In real tennis, with over 900 years of history originating in France, there are over 180 distinct ways to serve with examples including the railroad, bobble, poop, piqué, boomerang, and giraffe.
Nearly two centuries ago, France was hit by the world's first cyber-attack on the mechanical telegraph system which also was the first national data network.
In the modern digital cyber security market there are an increasingly diverse set of tools and solutions available. Organisations still require cyber solutions to defend the perimeter – though the perimeter is becoming more loosely defined. There is a move towards a data driven focus with tools such as Data Loss Prevention and Data Classification. Many organisations are striving to reach a risk adaptive cyber posture that can adapt to the dynamic nature of activity, becoming context aware. As complexity increases, organisations are looking to automation, machine learning and analytics to reduce cost and complexity from security.
I recently joined Armadillo which is a leading cyber security Value Added Reseller and Managed Service provider.
We help organisations choose the best solution to meet their needs and advise on the evolving cyber solution and threat landscape.
Let us help you innovate with confidence and win.
Written by: Jon Speirs – Account Director at Armadillo Managed Services.