I bought a new house recently, an idyllic location, bigger home, with the capability to extend – which I did. In my previous home, I did a series of DIY jobs over a 5-year period. Re-plastering walls – originally, I wanted to do one room, I ended up doing every room. I put some nice decking into my back garden, that ended up with me redesigning the whole back garden, decking, new lawn, new fencing, the entire works. I think what I am trying to say is that my to-do list was endless, so with the new house, I just wanted to get it all done, all at once, move in and that's that.
That required a hell of a lot of organising. So, the plan was – strip every room of wallpaper, re-plaster and paint. New carpets, new bathroom, new kitchen and a single-storey extension at the back of the house across the kitchen and dining room, so essentially the whole of the back of the house. The attention to details was intense – I needed to find, consult, hire and pay Builder's, Brickie's, Roofers, Electricians, Plumbers, Plasterers, Paint & Decorators, Skip Hire then there was the building control, Solicitors, Building Regulators, the local Council, Surveyors, Architects. The truth is, I had to do it all, all at once and found out quickly, it was a huge undertaking, but I had no choice, it had to be done, I couldn't cut corners. The results – with some bumps along the way, are amazing. It wasn't all plain sailing, these things never are (I have since found that out) but I needed to do so much, at the same time, covering all bases, covering all eventualities, just to achieve one single aim, a new complete, secure home, but I am pleased to say I got there. I exchanged on 5th October, did all that work and was pleased to be able to move in and even host Christmas-Day dinner.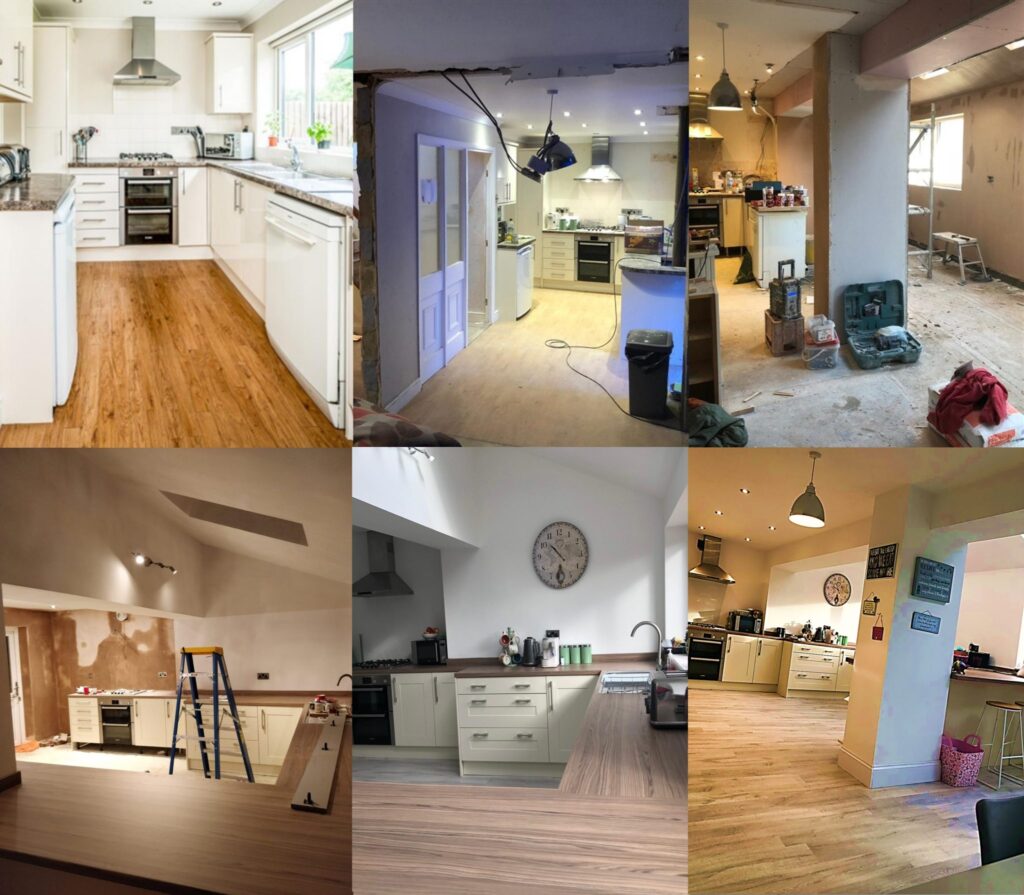 I was in a meeting with a client recently, we were talking about all the plans he had, all the tasks he needed to do, all the security-led compliance and regulations internally and from an industry perspective, the legislative challenge of GDPR and Data Protection. This client had a to-do list as long as his arm, the truth was, he couldn't do it all, he just couldn't, it literally was going to be impossible, especially with the size of team he had. The truth is, as much as he wanted to do all himself, he just had to consider allowing someone else to 'take up the slack'. At Armadillo Managed Services – yes, the clue is in the name, we appreciate that fully capable Managed Services are needed, either to manage a specific service, like an SSL-VPN, with Authentication or an entire suite of solutions to manage an entire environment.
In addition to our own capability, Armadillo also works with a Managed Service provider called Armor, who have a Security-as-a-Service offering designed at affording our clients to have their 'slack' taken care of. Armor Anywhere is a managed SECaaS platform that can be used for on-premise as well as public, private, and hybrid cloud environments. Armor makes security simple for our clients by managing the day-to-day issues of running a cybersecurity team and all the technology and tools they need to be effective. It prepares an IT infrastructure for any attacks through security defences that enable customers to prevent, detect, and respond to cyberthreats in real-time.
It is like managing building a new home if you think about it. With my project, I just didn't have the skill-set, but I can't go off and by a new home and then do nothing with it. Businesses make conscious decisions – secure their organisation or not. The choice of securing you data, your assets, your staff, your entire 'home', your business should far outweigh the desire to ignore it or try to 'make do', just because you don't have the skill-set and say "hey, what can I do!". So, the reality is businesses don't, they have a fundamental decision to make, do it all yourself, or give parts of, or all of it up to a Managed Service provider or a SaaS offering. Then comes the difficult choice of choosing one, when, why and for what reasons. That's why Armadillo Managed Services is here, because the choice doesn't actually have to be a difficult one.
Technology Analyst firm Forrester Research compiled a report, 'The Total Economic Impact of Armor Solutions', examining the return on investment (ROI) and business advantages of Armor Complete and Armor Anywhere Solutions. The purpose of this report is to provide businesses with a framework to evaluate the potential financial and operational impact of the Armor Complete and Armor Anywhere solutions within their organisations. To gain a better understanding of the costs and benefits of the Armor Complete and Armor Anywhere solutions, Forrester analysed six Armor customers. The report also contains a composite organisation to tell the ROI and business benefit of the Armor Complete and Armor Anywhere solutions and is available here.
Written by: Armadillo Managed Services.